Hackness Grange
Hackness Grange is the answer to avoiding the time bound crematorium based funeral service. Special Send Offs have exclusive access to the grounds to hold funerals.
Hackness is a 10-15 minute drive from Scarborough.
This small distance transports you far away from the hustle and bustle of town.
The Pavilion sits on a small, tranquil island. This allows families and the congregation the privacy they want and need for a service. Services can be held indoors in the large Function Suite during Winter.
Typically services start mid-morning as this allows the 'wake' to take place around lunch time with the grounds and buldings of Hackness itself.
Funeral congregations up to 200+ have gathered to say their farewells at the Pavillion. During Covid-19 we are limited to 30 people. You can still have a Funeral Tea / Wake at Hackness as part of the Funeral Service.
We can totally personalize the service in any way you want. We never hold more than one service per day so the day is yours, no rushing and being moved on after 45minutes!
The Congregation can be catered for in one or several of the rooms at Hackness Grange.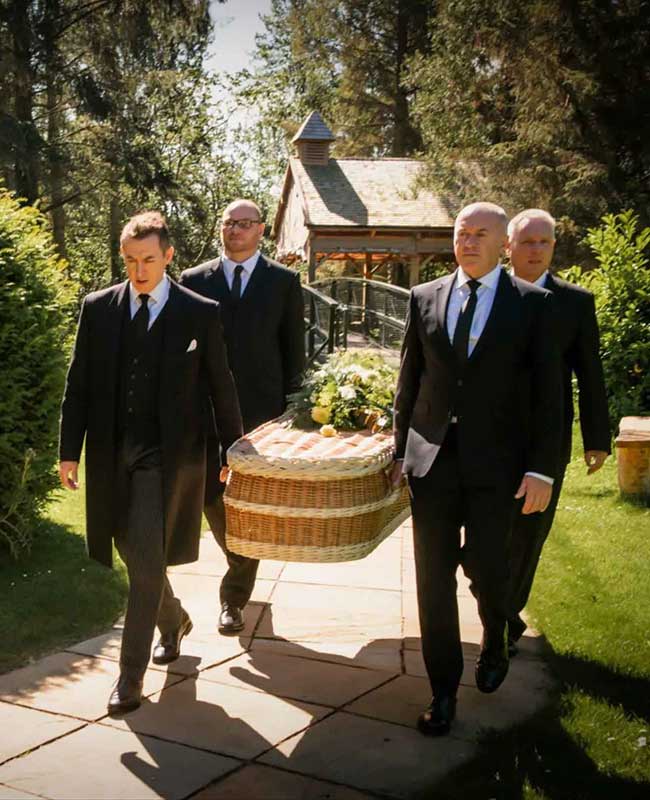 Costs
All of our bespoke services are slightly different depending on what people request so please call to discuss the costs. Catering at £12 per head. Drinks are also served.