Marilyn Armstrong
17th June 1932 – 21st July 2020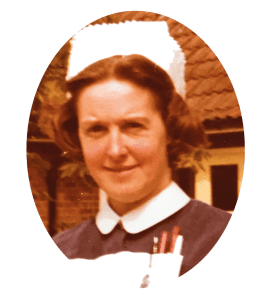 Processional Music:
'Be Still for the Presence of the Lord'
Introductory sentence:
There is a time for everything, and a season for every activity under the heavens: a time to be born and a time to die, a time to plant and a time to uproot, a time to kill and a time to heal, a time to tear down and a time to build, a time to weep and a time to laugh, a time to mourn and a time to dance.                       Ecclesiates 3.1-4
Welcome and Prayer:
We have come here today to remember before God, Marilyn,to give thanks for her life; to commend her to God our merciful redeemer and judge; to commit her body to be buried, and to comfort one another in our grief.
God of all consolation, your Son Jesus Christ was moved to tears at the grave of Lazarus his friend.
Look with compassion on your children in their loss; give to troubled hearts the light of hope and strengthen in us the gift of faith, in Jesus Christ our Lord.
Amen.
Psalm 23: (to be read with the tune Crimond played underneath)
The Lord is my shepherd; therefore can I lack nothing.
He makes me lie down in green pastures and leads me beside still waters. He shall refresh my soul and guide me in the paths of righteousness for his name's sake.
Though I walk through the valley of the shadow of death, I will fear no evil; for you are with me; your rod and your staff, they comfort me. You spread a table before me in the presence of those who trouble me; you have anointed my head with oil and my cup shall be full.
Surely goodness and loving mercy shall follow me all the days of my life, and I will dwell in the house of the Lord forever.
Amen.
Tribute: Marion Wright
Music: The Lark Ascending
Reading: John 14.1-6
Prayers
God of mercy, Lord of life, you have made us in your image to reflect your truth and light: We give you thanks for Marilyn, for the grace and mercy she received from you, for all that was good in her life, for the memories we treasure today.
You promised eternal life to those who believe.
Remember for good your servant Marilyn as we also remember her. Bring all who rest in Christ into the fullness of your kingdom where sins have been forgiven and death is no more.
Your mighty power brings joy out of grief and life out of death. Look in mercy on all who mourn, especially for Clive, Adrian and Carolyn, Ian and James and all the wider family both here and abroad. Give them patient faith in times of darkness.
Strengthen them with the knowledge of your love.
Living God, you have lit the day with the sun's light
and the midnight with shining stars.
Lighten our hearts with the bright beams of your love made known to us in Jesus.
And so preserve us in the doing of your will, that at the last we may shine as the stars for ever; through the name of Jesus Christ our Lord. Amen.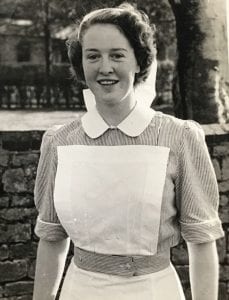 The Lord's Prayer:
Our Father, who art in heaven,
hallowed be thy name;
thy kingdom come; thy will be done;
on earth as it is in heaven.
Give us this day our daily bread.
And forgive us our trespasses,
as we forgive those
who trespass against us.
And lead us not into temptation;
but deliver us from evil.
For thine is the kingdom,
the power and the glory,
for ever and ever. Amen.
Commendation:
God our creator and redeemer,
by your power Christ conquered death and entered into glory. Confident of his victory and claiming his promises,
we entrust Marilyn to your mercy
in the name of Jesus our Lord, who died and is alive and reigns with you, now and forever. Amen.
Heavenly Father, in your Son Jesus Christ
you have given us a true faith and a sure hope.
Strengthen this faith and hope in us all our days, that we may live as those who believe in the communion of saints, the forgiveness of sins and the resurrection to eternal life; through Jesus Christ our Lord. Amen.
May the Lord bless you and keep you.
May the Lord make his face to shine upon you and be gracious unto you.
May the Lord lift up his countenance upon you and bring you peace now and forever more.
Amen.
Music: May the road rise to meet you
Committal at the graveside:
In church we entrusted Marilyn to God's mercy, and here now in this place, we commit her body to the ground:
Earth to earth, ashes to ashes, dust to dust: in sure and certain hope of the resurrection to eternal lifethrough our Lord Jesus Christ, who will transform our frail bodies that they may be conformed to his glorious body, who died, was buried, and rose again for us. To him be glory forever. 
Amen.
In God' house there are many rooms; may Marilyn find there a home and wholeness and freedom and joy, in the presence of the God who's love surrounds us all, and may she know that peace that the world can neither give or take away.
God be in my head,
and in my understanding;
God be in my eyes,
and in my looking;
God be in my mouth,
and in my speaking;
God be in my heart,
and in my thinking;
God be at my end,
and at my departing.
Amen.
Blessing
May God give you his comfort and his peace, his light and his joy, in this world and the next; and the blessing of God almighty, the Father, the Son, and the Holy Spirit, be among you and remain with you always. Amen.